Contact Finder


Introducing Contact Finder: Your Ultimate Web-Based Contact Extraction Tool

Unlock the full potential of your outreach strategy with Contact Finder, the cutting-edge web-based tool designed to streamline and supercharge your customer acquisition process. Say goodbye to tedious manual searches for contact details, as Contact Finder empowers you to extract valuable contact information from up to 20,000 websites effortlessly. With its exceptional features, this tool is the ultimate game-changer for businesses looking to expand their reach and connect with potential customers like never before.

Key Features:

Handle Vast Databases with Ease:
Contact Finder is built to handle large lists of websites with up to 20,000 entries. Whether you're prospecting for new leads or targeting specific niches, our tool can efficiently process massive amounts of data to save you time and effort.

Validate Emails with DNS Checks:
Ensure the accuracy and deliverability of your outreach efforts by verifying the validity of email addresses. Contact Finder performs DNS checks on the discovered emails to guarantee that you're reaching your target audience with precision.

Unearth Obfuscated Emails:
We understand that some websites intentionally obfuscate their contact details to avoid spam. Fear not, as Contact Finder has the intelligence to spot clever disguises like "jamie@gmail dot com" and will present them to you in their correct, usable form.

Effortless Exporting:
Your extracted contact information is a valuable asset, and we make it simple to put it to use. With just a few clicks, you can export all the results in CSV format, seamlessly integrating the data into your existing CRM or outreach tools.

How Contact Finder Works:

Input Your List:
Begin by uploading your list of up to 20,000 websites into Contact Finder's user-friendly interface. Whether it's a curated list of prospects or a comprehensive directory, our tool can handle it all.

Automated Extraction:
Contact Finder's powerful algorithms will crawl through the provided websites, tirelessly extracting contact email addresses and URL locations of contact forms. Sit back and relax while the magic happens.

Email Validation:
For each email address found, Contact Finder performs a DNS check to ensure its authenticity. You can trust that your outreach efforts will land in the right inbox every time.

Export Your Results:
Once the extraction process is complete, you have the option to export all the contact details in a convenient CSV format. Use the data to fuel your outreach campaigns and connect with potential customers efficiently.

Unleash the full potential of your outreach strategy with Contact Finder. Save valuable time, enhance your reach, and boost your chances of success by connecting with the right audience. Whether you're a startup, a growing business, or an established enterprise, our tool is the perfect companion for expanding your customer base and achieving remarkable results.

Try Contact Finder today and experience the future of customer outreach. Discover new possibilities, nurture meaningful connections, and accelerate your business growth like never before. The power to expand your horizons is just a click away.
Start using Contact Finder now
What does Contact Finder look like?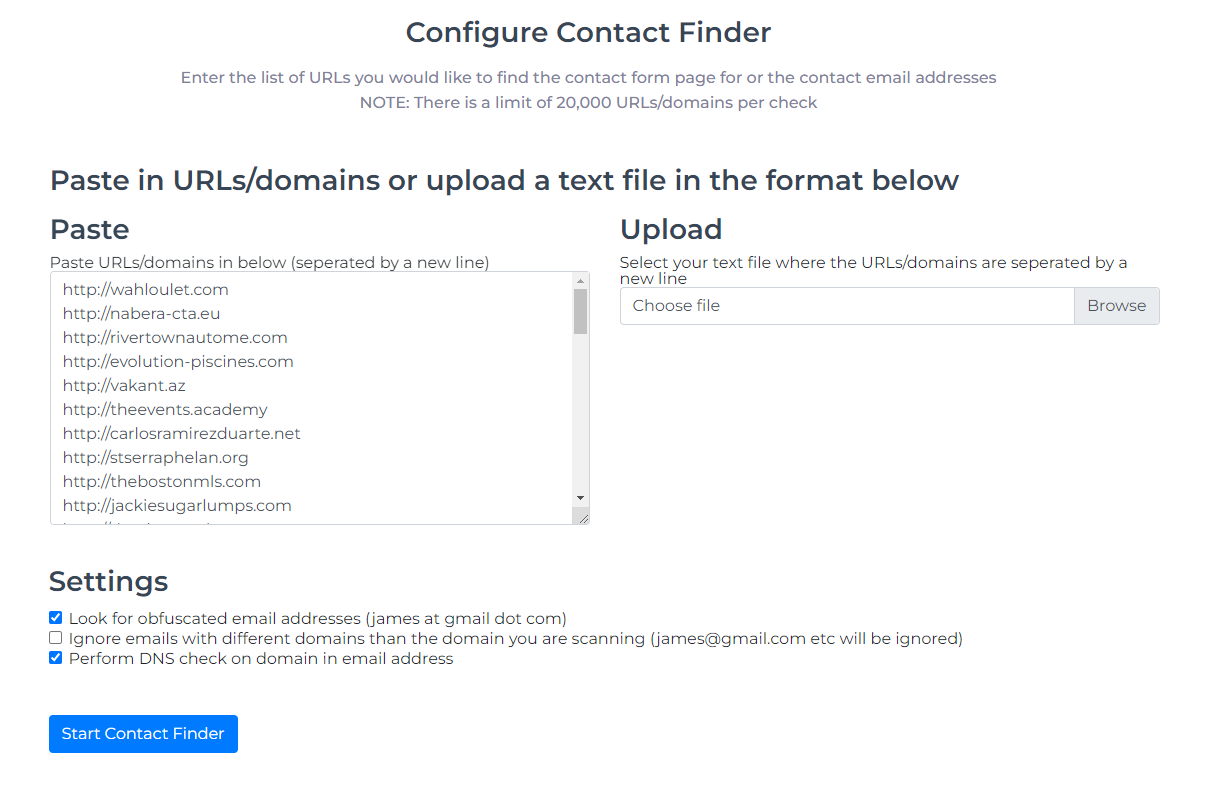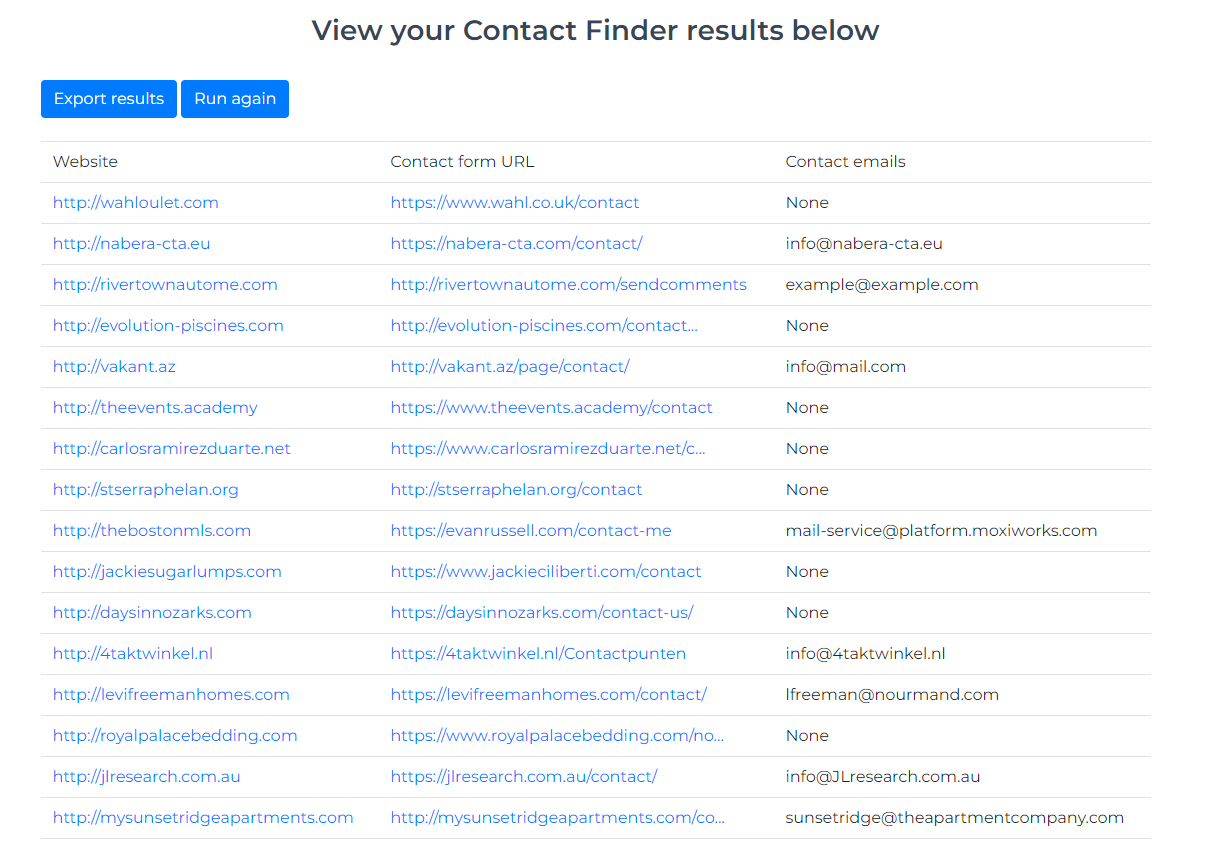 Start using Contact Finder now