Facebook Group & Page Finder
Search By Review Score, Ratings, Running Ads, Member Count And More


Introducing the Facebook Group & Page Finder - Your Ultimate Social Media Discovery Tool!

Are you tired of sifting through endless Facebook groups and pages, searching for the perfect match for your interests or business needs? Say goodbye to the time-consuming hunt and hello to a revolutionary solution: the Facebook Group & Page Finder. This web-based software tool is your passport to the world of Facebook groups and pages, streamlining your search with advanced Google search engine queries.

Discovering Facebook groups and pages has never been easier, and the possibilities are endless:

Find the Perfect Facebook Groups:

🌟 Niche Specific Groups: Whether your niche is cooking, travel, technology, or any other topic, easily search for groups that align with your interests by using keywords.

🌐 Public or Private Groups: Customize your search by exploring public or private groups, depending on your preferences and marketing requirements.

👥 Optimal Membership Ranges: Set your desired range for group size, ensuring you connect with the right audience and community.

📈 Activity Levels: Fine-tune your search by specifying the number of daily posts within a particular range to identify active and engaging groups.

Uncover the Ideal Facebook Pages:

📌 Niche-Specific Pages: Find pages tailored to your business needs and objectives by using specific keywords.

💼 Advertising Insights: Distinguish between pages running Facebook ads and those that aren't, helping you make informed decisions for your marketing strategies.

✅ Verified Pages: Pinpoint authenticated and credible pages, ensuring you connect with trusted sources.

🌟 Review and Rating Customization: Specify custom ranges for reviews and ratings scores, helping you identify pages with the quality and reputation you're looking for.

🌍 Geographical Relevance: Target businesses based in a specific country by selecting your desired location.

With the Facebook Group & Page Finder, the power of Facebook exploration is at your fingertips. Whether you're a business owner seeking the right marketing platform or an individual looking to connect with like-minded individuals, this tool simplifies the process.

Make the most of your Facebook marketing, save time, and uncover the perfect groups and pages to enrich your online presence. Try the Facebook Group & Page Finder today and revolutionize the way you discover and connect on the world's largest social media platform!
Start using Facebook Group & Page Finder
What does Facebook Group & Page Finder look like?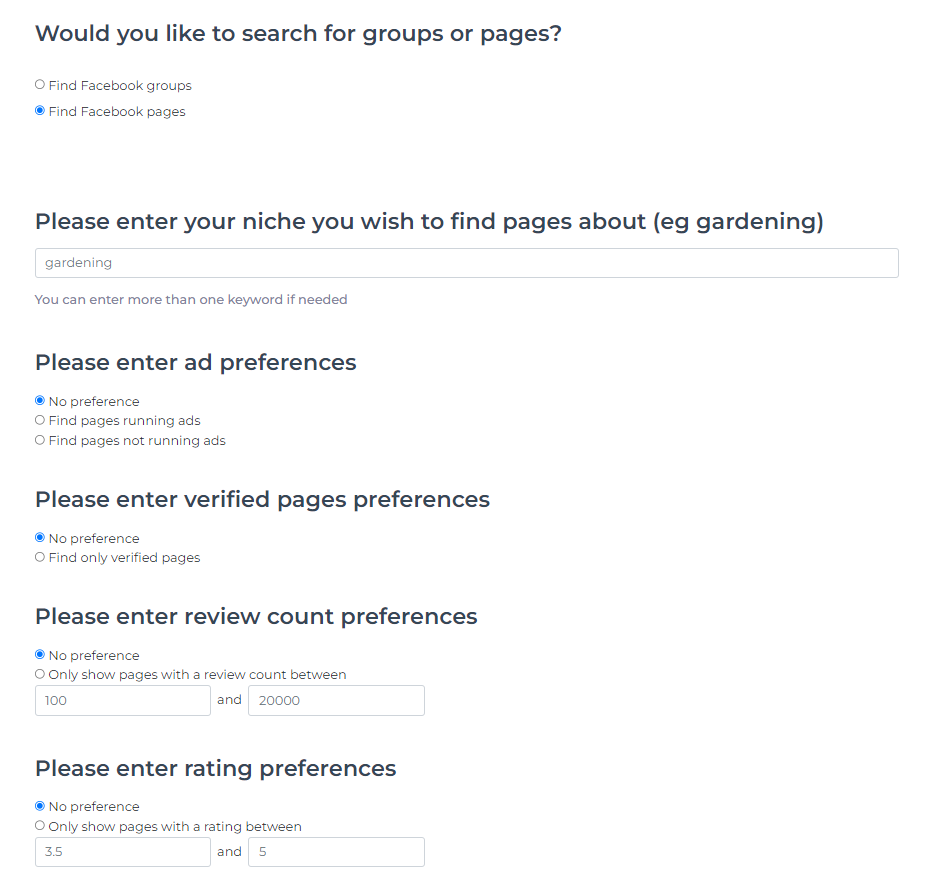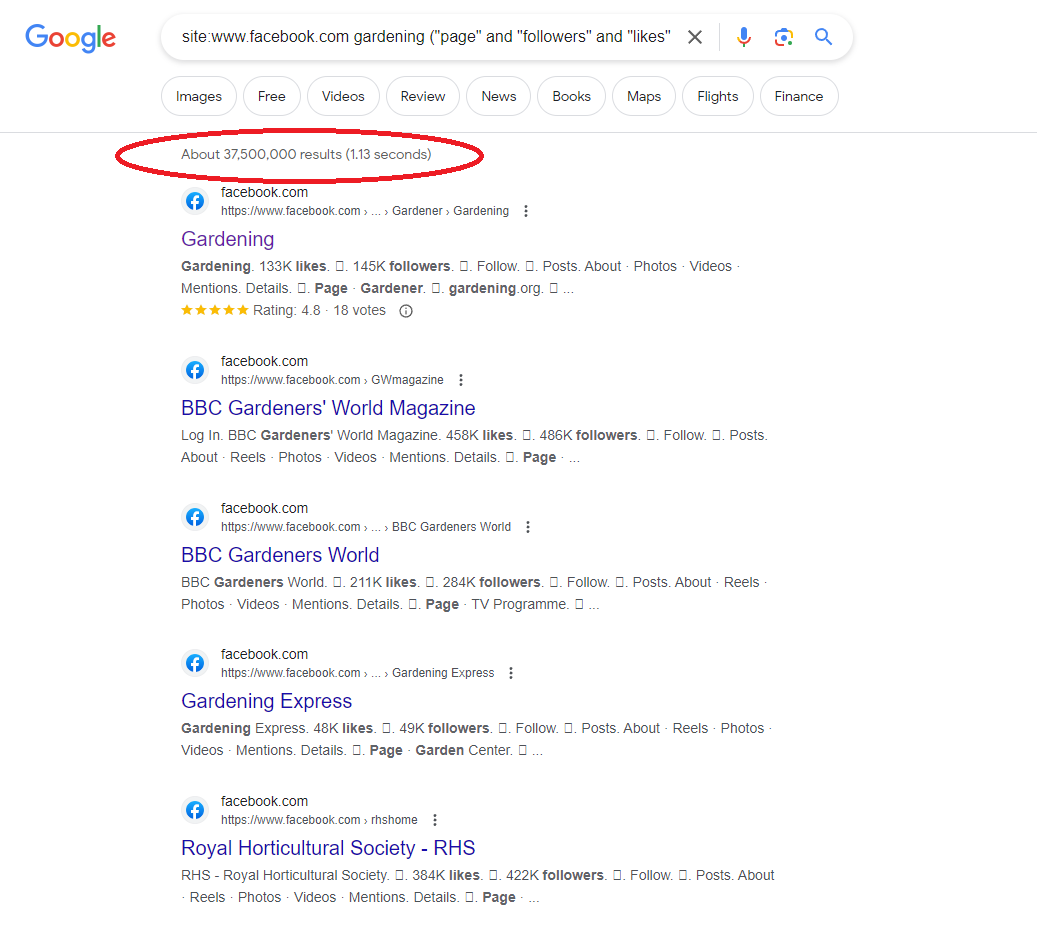 Start using Facebook Group & Page Finder