Free Keyword Grouper
Introducing Keyword Grouper: Streamline Your Keyword Analysis Effortlessly

Are you tired of spending hours manually organizing your keyword lists into meaningful groups? Say goodbye to tedious and time-consuming tasks with Keyword Grouper, a powerful web-based tool designed to simplify the process of grouping your keywords with just a few clicks. Whether you're an SEO specialist, a content strategist, or a digital marketer, this tool is your ultimate companion for efficient keyword grouping.

Effortless Keyword Grouping With Keyword Grouper, grouping your keywords has never been easier. Simply paste or upload a text file containing your list of keywords, and let our intelligent algorithm do the heavy lifting. The tool will swiftly analyze your keywords, identifying similarities and relationships between them to create logical keyword clusters.

Customizable Precision We understand that each project may require different levels of grouping strictness. That's why Keyword Grouper offers you complete control over the grouping process. Adjust the settings to make your groups more strict or loose, tailoring them to match your specific requirements. Achieve the perfect balance between granularity and breadth, ensuring your keyword groups align precisely with your goals.

Export and Share with Ease Once your keywords are grouped to perfection, Keyword Grouper allows you to effortlessly export the results. Download your keyword groups in a convenient CSV file format, ready for seamless integration into your preferred tools, platforms, or reporting systems. Collaborate with your team, present insights to stakeholders, or import the results directly into your SEO or content management tools – it's all at your fingertips.

Time-Saving Efficiency By automating the keyword grouping process, Keyword Grouper enables you to significantly reduce the time and effort spent on manual analysis. Spend less time wrangling keywords and more time crafting data-driven strategies. Maximize your productivity, unlock new insights, and elevate your keyword research game like never before.

Key Features of Keyword Grouper:

Automatic keyword grouping based on relationships and similarities Customizable strictness settings to fine-tune grouping precision Easy upload and extraction of keywords from text files Export keyword groups in CSV format for seamless integration Time-saving solution for efficient keyword analysis Intuitive and user-friendly interface for a seamless experience Upgrade your keyword analysis workflow and empower your decision-making with Keyword Grouper. Unlock the potential of your keyword data and uncover hidden patterns that drive impactful SEO and content strategies. Experience the future of keyword grouping – try Keyword Grouper today!
Start using Keyword Grouper
What does Keyword Grouper look like?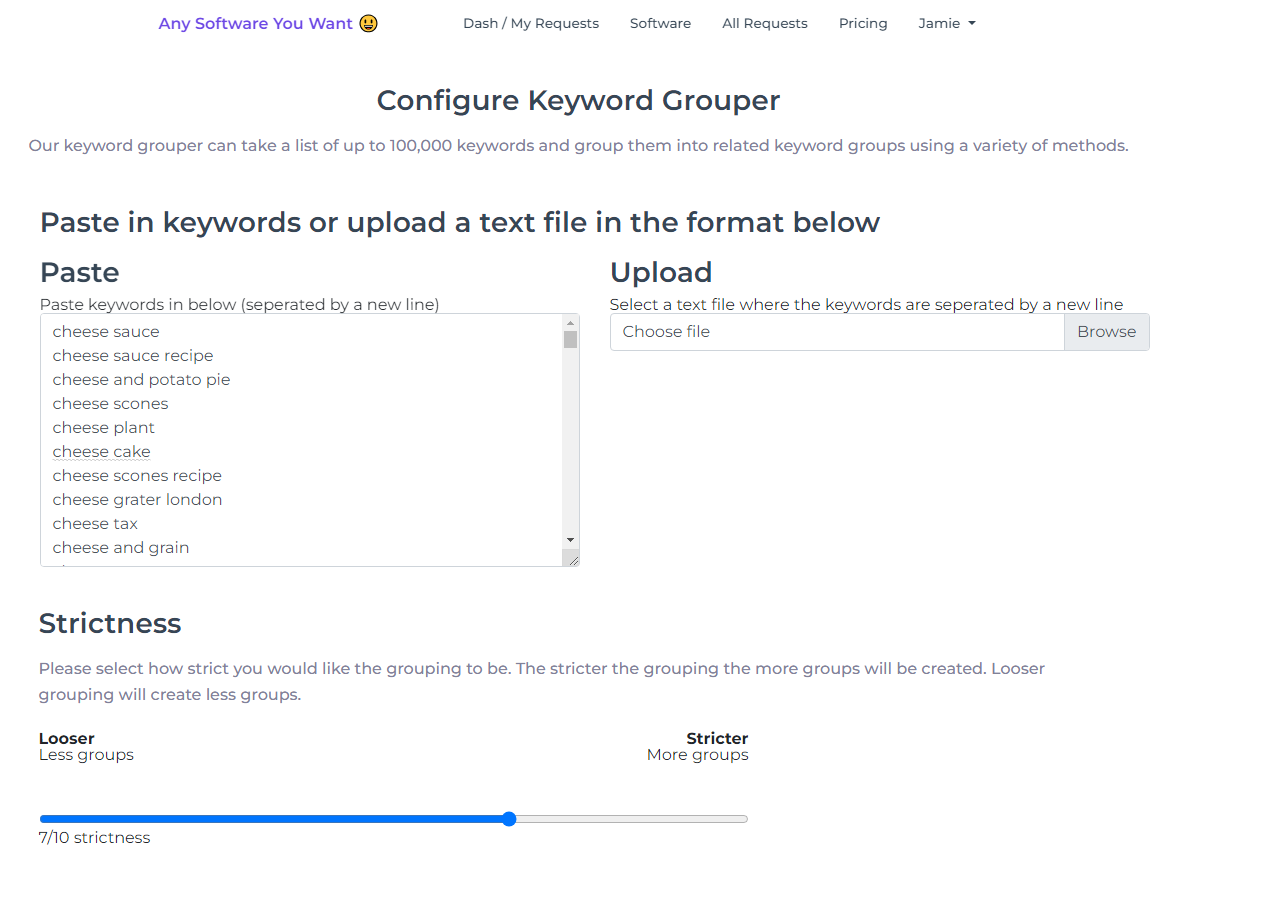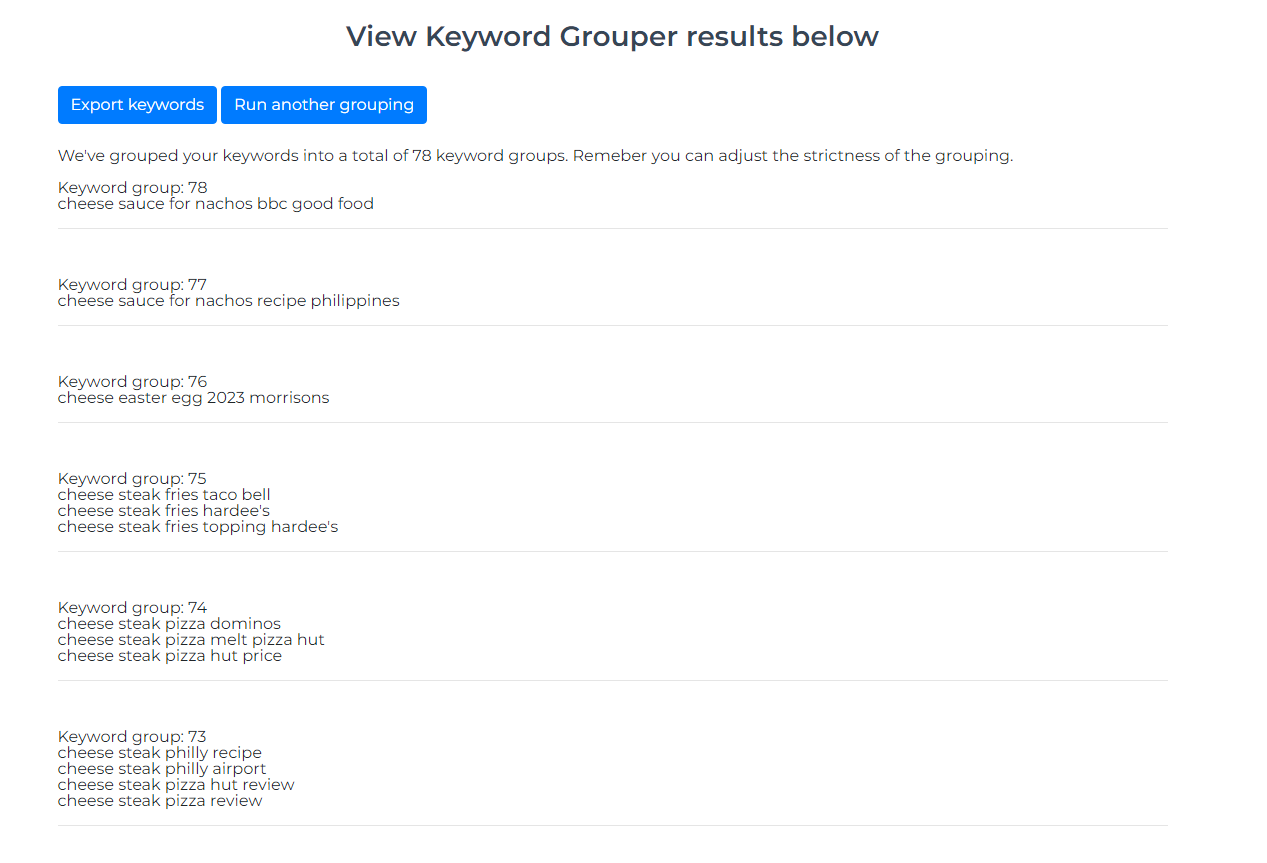 Start using Keyword Grouper