Check If Your Proxies Are Detectable With Our Proxy Checker


Introducing Proxy Checker: Your Ultimate Companion for Seamless Online Operations

Are you looking to enhance scrape more data and get less social media accounts banned? Look no further than Proxy Checker—a powerful web-based tool designed to revolutionize the way you interact with the digital world. Whether you're into social media automation, web scraping, or simply safeguarding your online identity, Proxy Checker is your trusted ally.

Stay Under the Radar with Advanced Detection Checks

Proxy Checker doesn't just test proxies; it scrutinizes them with precision, ensuring that they remain undetectable while you work your online magic. Here's what Proxy Checker can do for you:

Header Analysis: Say goodbye to IP leaks! Proxy Checker meticulously examines all HTTP headers sent from the proxy, making sure your real IP address remains hidden.

Reverse DNS Check: Distinguish the diamonds from the rough. While home user IPs typically have reverse DNS entries, low-quality proxies often lack them. Proxy Checker leaves no stone unturned in identifying the quality of your proxies.

Port Scanning: Know your proxy's vulnerabilities. Proxy Checker checks for open common proxy ports on your chosen proxy IPs, ensuring they're secure and reliable.

Ping Test: Quality assurance at your fingertips. Most home user IPs don't respond to pings, while low-quality proxies do. Proxy Checker performs a ping test to assess the detectability of your proxies.

Abuse List Screening: Protect your online reputation. Proxy Checker cross-references your IP with a comprehensive database of known abused IP addresses from 35 different sources, shielding you from potential pitfalls.

Proxy Blocking Assessment: Don't let blocked proxies slow you down. Proxy Checker fires HTTP requests at sites notorious for blocking proxies, preemptively identifying any issues before they disrupt your operations.

Why Choose Proxy Checker?

Precision and Reliability: Proxy Checker leaves no room for error, ensuring that your proxies are in top form for any online task.

Effortless Operation: With an intuitive interface, Proxy Checker is designed to accommodate users of all levels, making proxy management a breeze.

Data-Driven Decision-Making: Gain insight into the quality and detectability of your proxies, enabling you to make informed decisions about your online activities.

Security and Anonymity: Protect your online identity and activities with proxies that pass the Proxy Checker's stringent tests.

Enhanced Productivity: Whether you're botting on social media, scraping data, or maintaining anonymity online, Proxy Checker boosts your productivity by ensuring your proxies perform flawlessly.

Unlock the full potential of your online operations with Proxy Checker by your side. Experience the ease of mind that comes from knowing your proxies are secure, reliable, and ready to help you conquer the digital realm. Elevate your online game—get started with Proxy Checker today!
Start using Proxy Checker
What does Proxy Checker look like?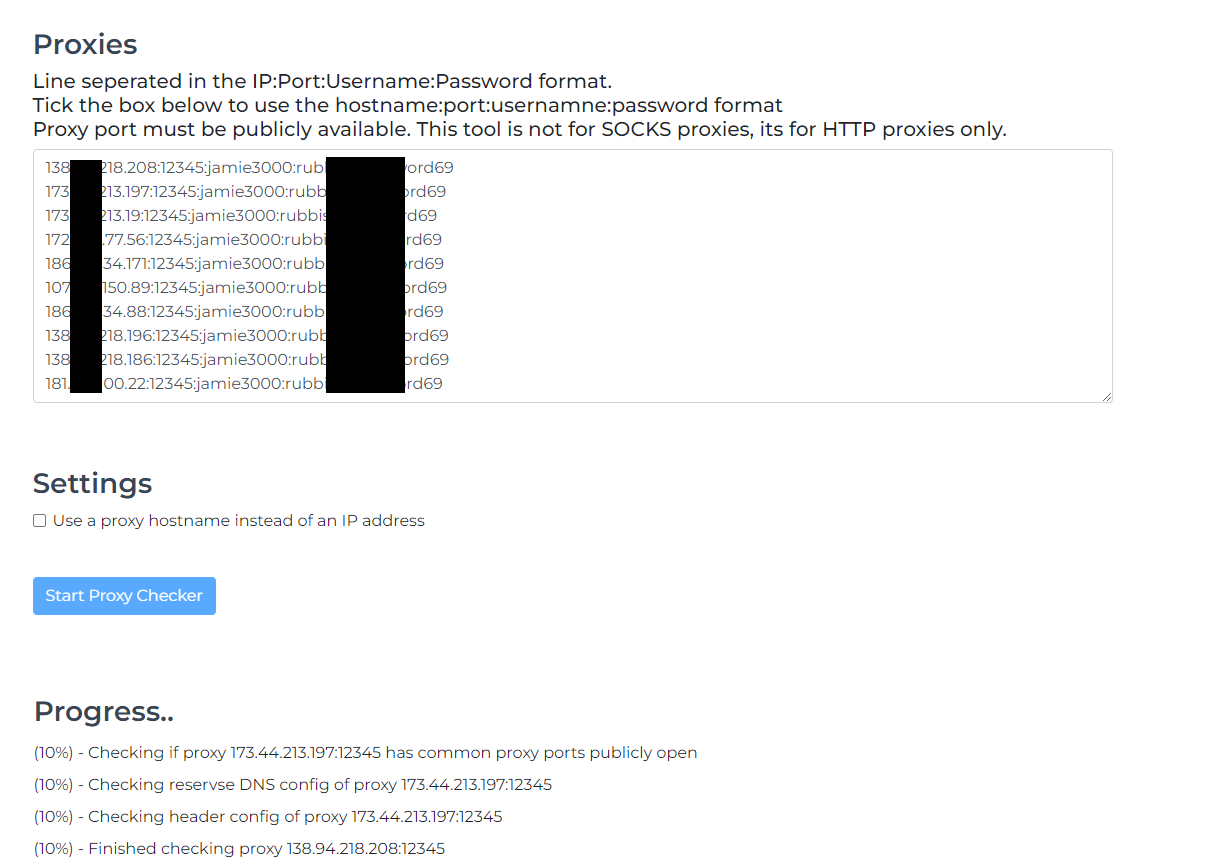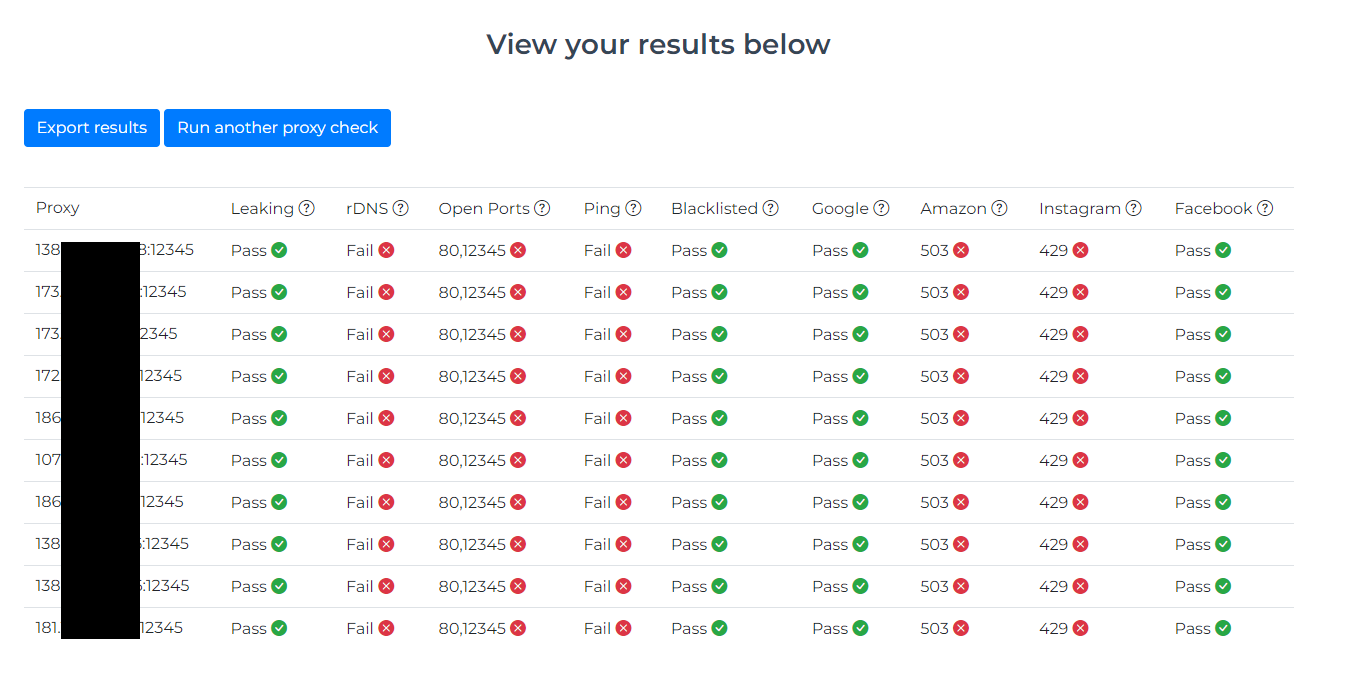 Start using Proxy Checker