Free Website Content Social Share Checker


Introducing Viral Spy: Unleash the Power of Social Shares for Your Website's Success!

Are you ready to skyrocket your website's popularity and engagement? Look no further! Viral Spy is the ultimate web-based tool designed to revolutionize your content marketing strategy. With its cutting-edge capabilities, Viral Spy scans every page of your website and provides in-depth insights on the number of social shares each page has received, helping you identify the most viral and widely shared content.

Unleash the Power of Social Shares: Viral Spy taps into the vast realm of social media to uncover the true potential of your website's content. By analyzing Facebook shares and Pinterest pins, this powerful tool unveils the impact your content has on these influential platforms. Discover which pages are resonating the most with your audience, creating a buzz across social networks, and driving significant traffic to your website.

Unrivaled Features for Unmatched Success:

Comprehensive Page Scanning: Viral Spy leaves no stone unturned, scanning every nook and cranny of your website to compile a comprehensive report on social shares. From your homepage to deep within your blog archives, every piece of content is accounted for.

Real-Time Data Updates: Stay on top of your content's performance with real-time data updates. Viral Spy keeps you in the loop by constantly refreshing social share counts, allowing you to identify trending content as it happens and leverage it for maximum engagement.

Detailed Analytics: Dive deep into your website's social performance with Viral Spy's detailed analytics. Gain a clear understanding of which pages are generating the most buzz, track changes in social shares over time, and make data-driven decisions to optimize your content strategy.

Supercharge Your Content Marketing Strategy Today: Experience the game-changing power of Viral Spy and unlock your website's true potential. With its intuitive interface, and comprehensive analytics, this tool will become your go-to companion for driving social engagement, increasing traffic, and boosting your online visibility.

Don't wait another moment to harness the power of social shares! Try Viral Spy today and watch your website's content go viral like never before.
Start using Viral Spy
What does Viral Spy look like?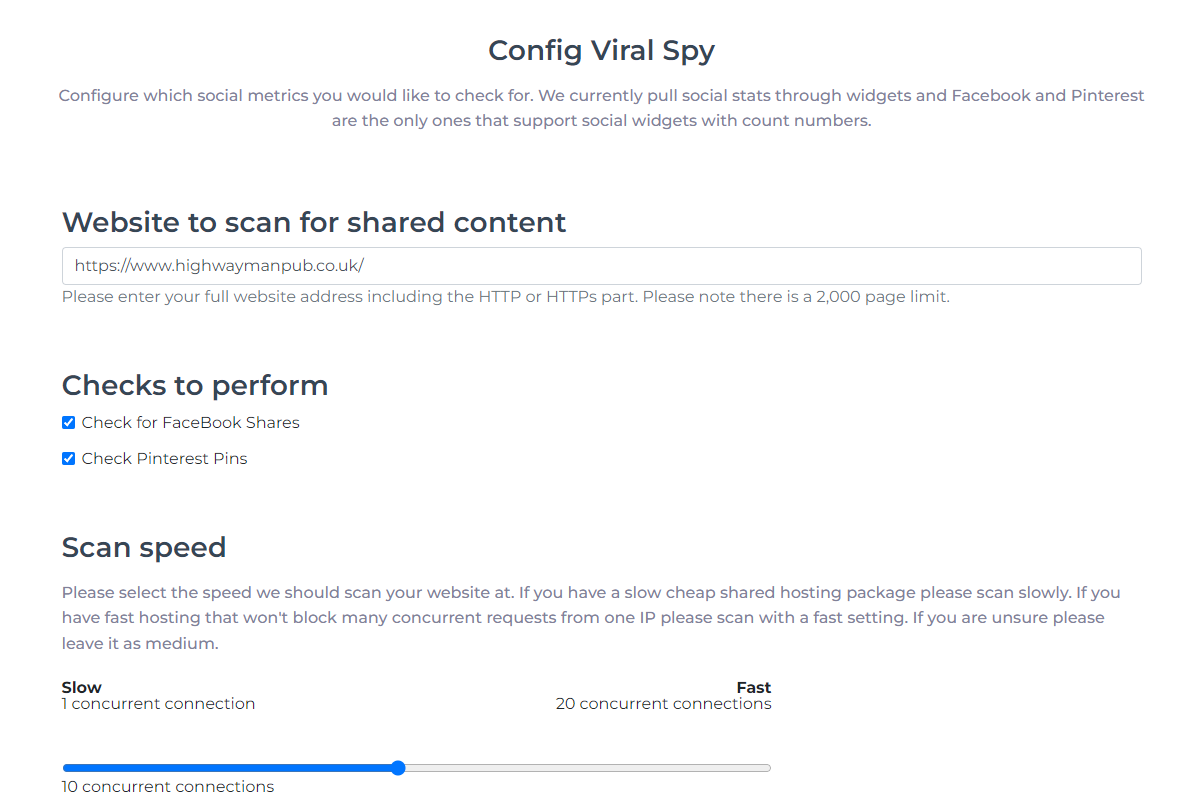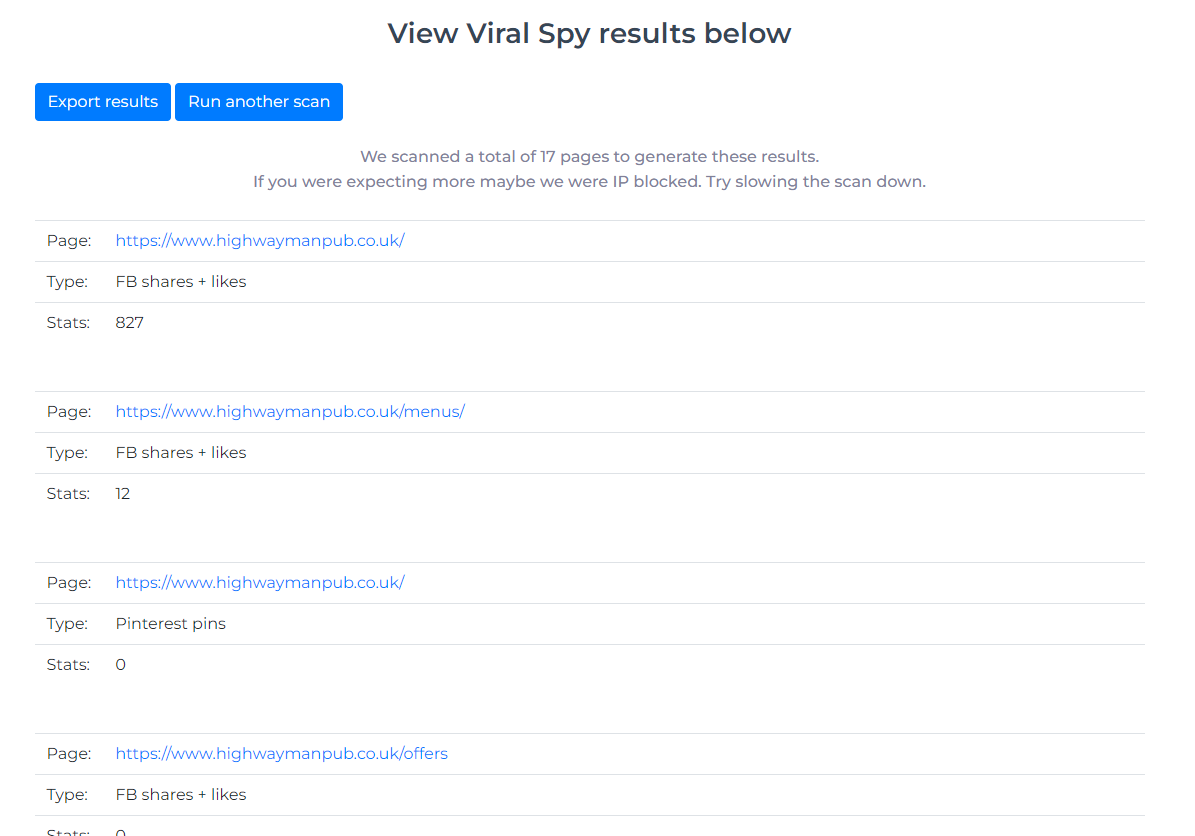 Start using Viral Spy